Responsibilities:- Service and prepare rooms for guest arrivals- Organize linen and supply inventories- Clean common spaces and facilities- Maintain...
Become a Brand Ambassador for Destro!If you share our passion for people and are oozing creative ideas, we'd love to hear from you! Our experiential marketing...
An exciting opportunity is available to join Wanaka's longest standing food truck. Based in central Wanaka in a beautiful outdoor garden setting with amazing views!...
Kitchen AssistantAn exciting opportunity is available to join Wanaka's longest standing food truck. Based in central Wanaka in a beautiful outdoor garden setting...
We are seeking two people, ideally a couple to join our team for the upcoming Summer season. Work will commence from September/October until April 2024. This is an...
Temp Chef for restaurant work,Able to run short term lunch and dinner menuAnd handle prep, working with a kitchen hand.
We have a housekeeping job with camper van carpark for one or two people and you can work in our partners restaurant in the evening in town. The campervan carpark...
Hospitality All-rounderAccomodation available at discounted priceWe are looking for a hospitality All-rounder to work in split shifts cleaning rooms in the...
Perfect bar job for travelling individual for Summer.Bar staff wanted at the most authentic kiwi pub you will find in New Zealand!We would love to find a...
Exciting opportunity to join a talented and welcoming team in one of Queenstown's best restaurants!We pride ourselves on not only being an incredible place to...
Hawker & Roll is set up to make you feel like you've walked into a busy Malaysian food market - we are fun, fast and fresh – and so are our crew! We have an...
We are looking for a fabulous Duty Manager to join Hawker & Roll Queenstown!We love someone who can do a great job and enjoy themselves whilst they're at it;...
Exciting opportunity to join a talented and welcoming team in one of Queenstown's best restaurants!We pride ourselves on not only being an incredible place to...
We are looking for a person or a couple to join our fantastic team from now through till October. The role involves assisting our team with milking cows and feeding...
Backpacker Jobs in Otago, NZ
New Zealand's third-biggest region, Otago dominates the southeast corner of the South Island. It is home to some of the country's most spectacular landscapes; in the west, ancient glaciers carve through jagged mountain ranges before falling into stunning sapphire lakes. In the east, small beaches full of wildlife are sheltered by rugged coastline. Otago is all the best of New Zealand distilled into a digestible chunk, which is why it is one of the most popular tourist destinations.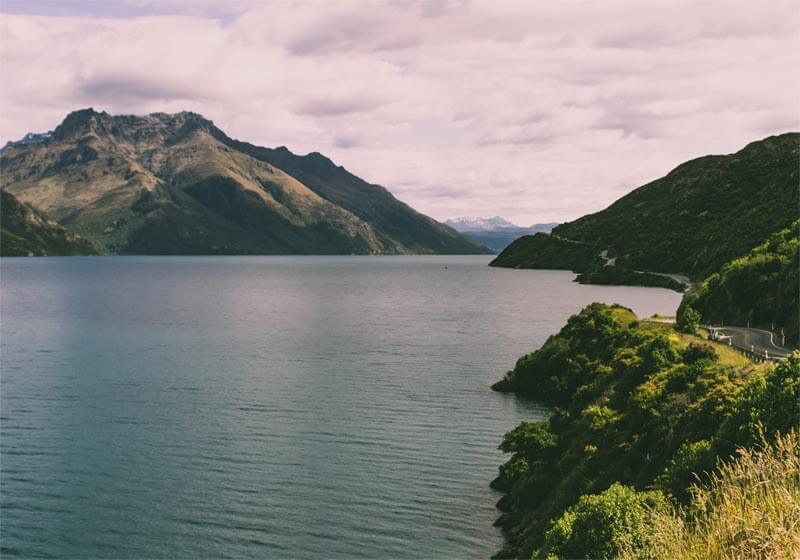 There's no doubt that Otago is a must-see destination for a backpacker in New Zealand. But what about for working holiday visa holders? Do the job opportunities of the region match the sightseeing?
Let's take a look.
Where is Otago, and how do I get there?
Otago covers the southeastern tip of New Zealand's South Island, stretching almost across the width of the country, from the Southern Alps in the west to the coast in the east. Most visitors arrive by plane into Dunedin, the capital of the region, or by making the five hour drive from Christchurch, 360km north.
What is Otago famous for?
Reflecting the diversity of its landscape, Otago is famous for a range of things. The mountainous tourist hotspot of Queenstown is New Zealand's (and arguably the world's) adrenaline capital, offering an endless list of adventure activities in a truly stunning setting. The award-winning wines from the Central Otago wine region, particularly pinot noir, are another major drawcard.
The capital Dunedin is famous as a student town, with 15-24 year olds making up well over 20% of the population. While a small city of 120,000, the youth give it a fresh and exciting vibe, and you don't have to look hard to find fun. This is a place that is proud of its Scottish roots, with references to Scotch culture found everywhere.
Finally, the region's coast is almost as spectacular as its mountains. The Otago Peninsula is all craggy coastline and hidden beaches, with wildlife by the bucketload - here you can spot seals, penguins and rare albatrosses.
What are Otago's must see attractions?
The Remarkables Ski Area: To be honest we could've just as easily chosen Coronet Peak, Cardrona or any of the other Southern Alps ski fields, but positioned close to Queenstown and offering spectacular views, The Remarkables wins by doing what it says on the packet.
Lake Wanaka: New Zealand's fourth largest lake is perhaps best known for The Wanaka Tree, a willow that seems to have got lost, and now floats by itself a stone's throw from the shoreline, making for incredible Instagram material.
Larnach Castle: When you think New Zealand, you probably don't think castles, which makes Larnach that much more beautiful. Constructed in the 1870s, it is known as 'New Zealand's only castle', and offers a fascinating look at the beginnings of the modern country.
Royal Albatross Centre: The largest bird in the world by wingspan, the albatross can only be found in a handful of spots around the globe, and the tip of the Otago Peninsula is one such place.
Where should I stay in Otago?
For a discount dorm bed: Nomads Queenstown is everything you could ask for in a discount hostel - the staff are friendly, it's sparkling clean, it has a great location, and you get all that for a stunning price.
For something slightly fancier: Queenstown's top rated hostel, Absoloot offers the very best of everything, including luxurious (but delightfully priced) private options.
To treat yourself (at a sensible rate): For a night or two in the lap of luxury, English Ave in Dunedin is a fantastic choice.
Is there work for backpackers in Otago?
Home to many of New Zealand's most popular tourist destinations, Otago is a terrific place to look for work. There is an almost constant demand for workers in the Southern Alps, with the tourism industry feeding off snow in the winter and sun in the summer. You can find work in a number of industries; perhaps as a ski instructor, a hostel cleaner or a bartender.
Another fantastic employment opportunity is provided by Otago's wine and fruit-picking industries. The Central Otago wine region is becoming more and more famous, and cellar doors are popping up everywhere. And finally, as the region's largest city, jobs will always be on offer for working holidaymakers in Dunedin.
So, is Otago worth a visit for a working holidaymaker? As perhaps New Zealand's most stunning and exciting region, and with a wealth of employment opportunities, it most certainly is.
Get there and experience it for yourself. You're bound to want to stay a while.