Backpacker Jobs in Rotorua, NZ
For a small city of 50,000, Rotorua certainly packs a punch.
First is the fact that the city has been placed in the middle of the country's most active geothermal area - here you'll find bubbling mud, relaxing hot springs and geysers shooting into the sky. Secondly you have a spectacular series of lakes - 17 in all - that dot the area surrounding the city. Thirdly, Rotorua is a city renowned for the pride it shows in its Maori roots, and there's no better place to both learn about and experience this fascinating culture.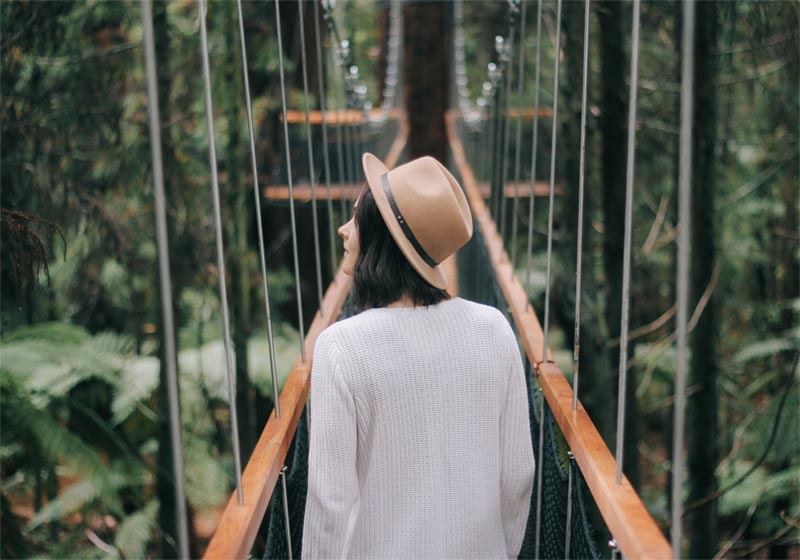 But is Rotorua a must-see destination for a backpacker in New Zealand? And what exactly does the city offer working holiday visa holders?
Let's take a look.
Where is Rotorua, and how do I get there?
Rotorua is located in the northern half of New Zealand's north island, with the majority of the city district sitting in the Bay of Plenty region. It is a three hour drive southeast of Auckland, and a six hour drive north of the capital Wellington. There are regular flights to Rotorua from most of New Zealand's major cities.
What is Rotorua famous for?
The beauty and thermal activity of the region has meant that Rotorua has been a tourist destination ever since it was founded in the 1880s (although it should be noted that Māoris settled the area as far back as the 1300s). It attracts foreigners hoping to see a unique and authentic slice of New Zealand, and locals looking to get away from the rat race.
The connection to Māori culture runs deep in Rotorua. Attractions like Mitai Village, Tamaki Village and Te Puia grant visitors the chance to be an honorary Māori, learning history, dancing the haka and eating traditional food.
Rotorua is also known for its epic mountain biking, particularly the trails that run through the spectacular Whakarewarewa Forest.
What are Rotorua's must see attractions?
Te Puia: Combining Rotorua's two biggest drawcards, thermal springs and Māori culture, Te Puia should be at the top of every visitor's must-see list. Here you'll find a Māori arts and crafts institute, ancient Māori architecture, the largest active geyser in the southern hemisphere and even a kiwi hatchery!
Lake Rotorua: The city is located on the southern shore of its namesake lake, a stunning circle of water just begging to be swum in or paddled on.
Whakarewarewa Forest: A magical forest full of hot springs, take a wander through Whakarewarewa and see what you can see. You might also find a bit of adrenaline amongst the tranquility, with some of the world's best mountain biking trails winding through the trees.
Polynesian Spa: With the first baths being established in 1882, the Polynesian Spa is a Rotorua original. Here you can experience the therapeutic benefits that local Māoris have been enjoying for centuries.
Where should I stay in Rotorua?
For a discount dorm bed: As one the city's oldest and most famous hostels, Rotorua Downtown Backpackers is a safe bet for friendliness, cleanliness and late night fun.
For something slightly fancier: A newer hostel that gives its guests space (you'll only find a handful of bunk beds in the entire place), The Backyard Inn offers a slightly more upmarket experience, while retaining those social hostel vibes.
To treat yourself (at a sensible rate): For a night or two in the lap of luxury, Kings On Peace is an awesome choice.
Is there work for backpackers in Rotorua?
As one of New Zealand's most popular tourist destinations, Rotorua is a terrific place to look for work. There is constant demand for workers in the tourism and hospitality industries, and in certain jobs you could find yourself getting paid to experience the area's wonders.
Another fantastic employment opportunity is provided by Rotorua's strong fruit-picking industry. Foods like kiwifruit, lemons, berries, avocados and macadamias are big here, and while picking season is at its height in summer, the variety of produce means that work can be found almost all year round!
So, is Rotorua worth a visit for a working holidaymaker? As a beautiful, historic and authentic part of New Zealand, it most certainly is. This is the sort of place that you visit for the weekend and leave three months later.
Our advice? Dip your toe in Rotorua life first. If you like it, why not stay a while?